Our
Biobanking

solutions

Expert in software for Biological Resource Centres (BRC), biobanks, cohorts and research centres, Modul-Bio offers three flexible and customisable solutions to optimize your biological resource management and tracking.
Whether of human, animal, plant or microbiological origin, your collections of samples are fully managed through to publication on the web.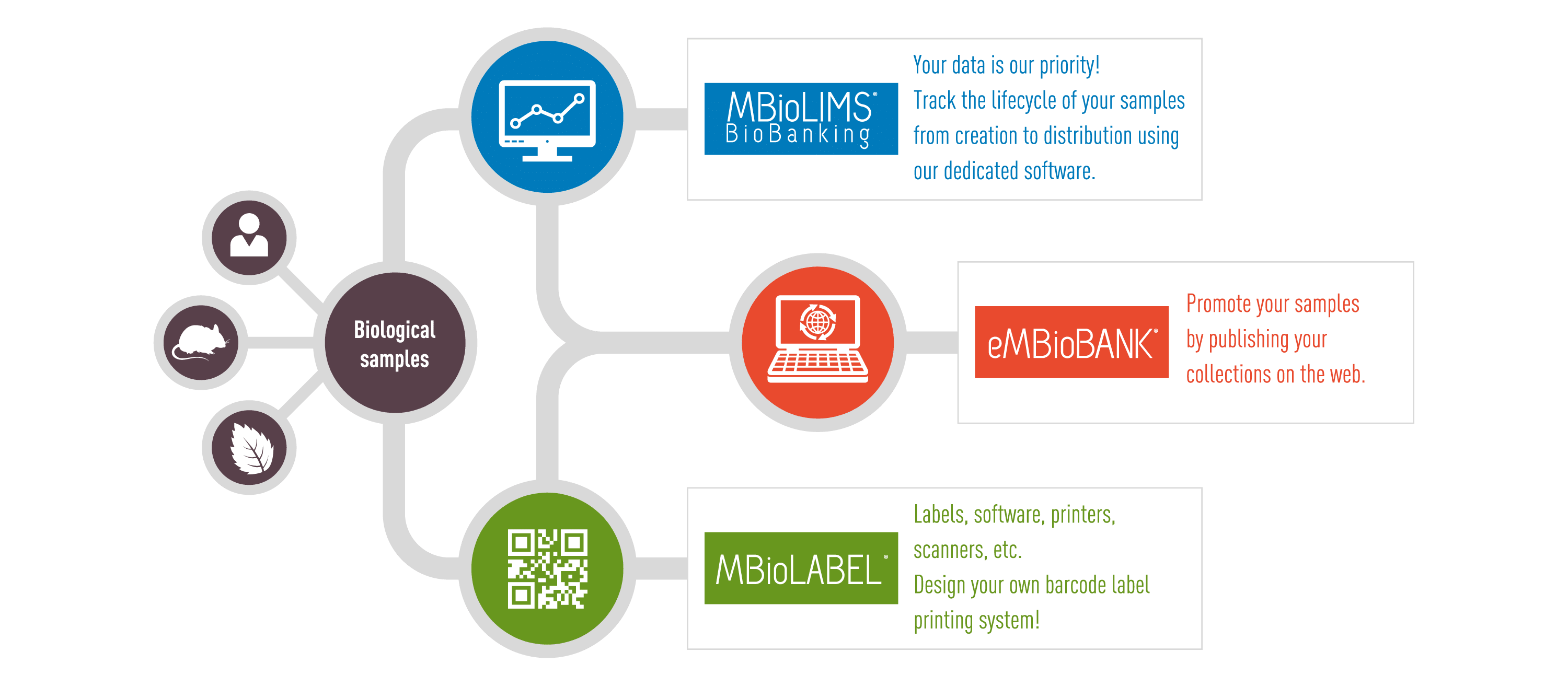 MBioLIMS BioBanking® Software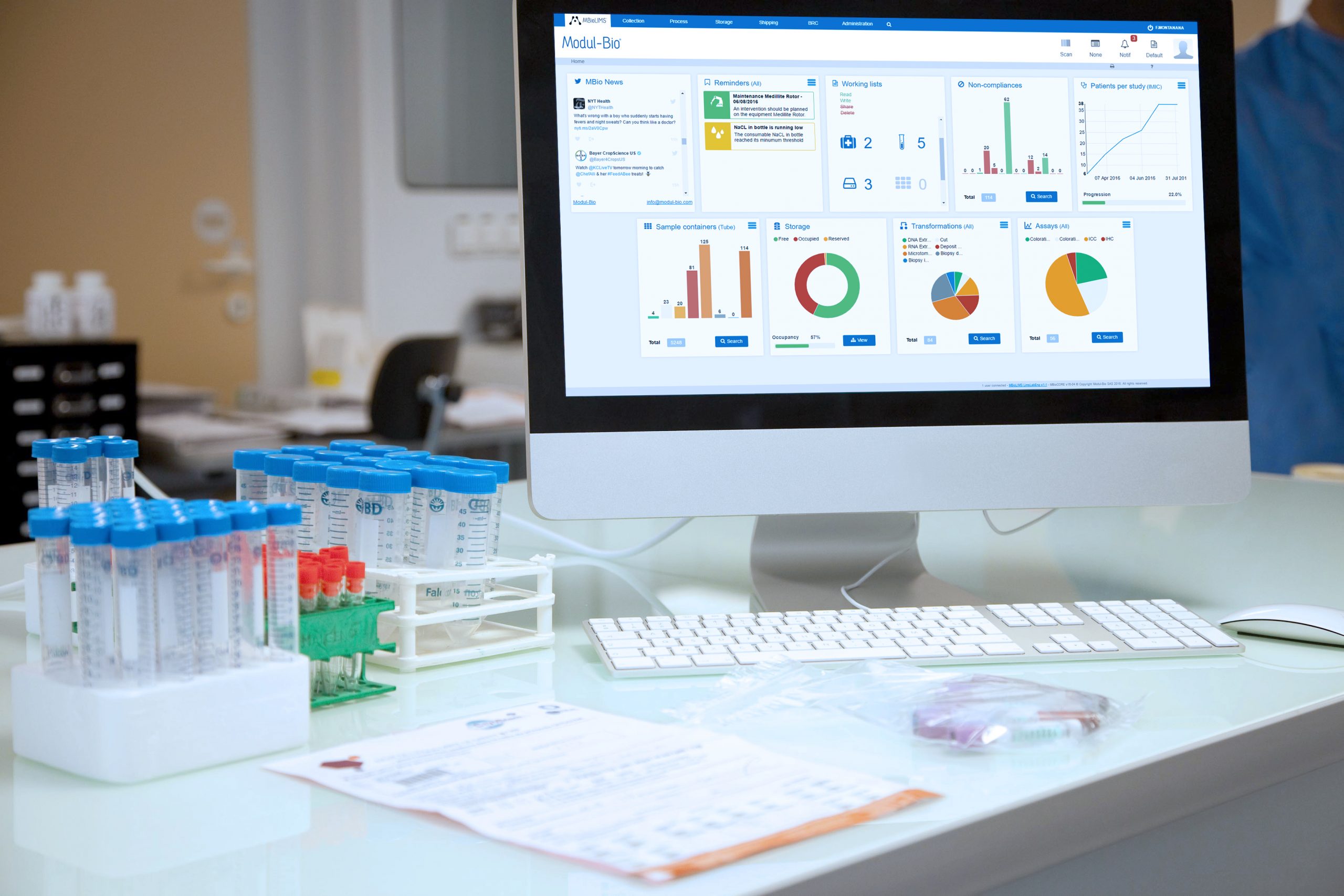 Manage your samples and their associated data with MBioLIMS BioBanking®, a software dedicated to biobanks & cohorts.
MBioLIMS BioBanking® is a modular Laboratory Information Management System (LIMS) specifically designed for biobanks, BRC and cohort projects to track biological samples, data and related statistics. It may be used in a single- or multi-site environment and facilitates collaborative working in real time.

This highly secured software programme fully manages the sample life cycle while guaranteeing complete traceability of biological samples from collection and receipt through to distribution, via aliquoting, analysis and storage.
MBioLABEL® is a complete product range for long-term labelling and identification of all kinds of biological samples.
MBioLABEL® is dedicated to tracing and physically tracking biological samples, particularly when they are stored long-term at very cold temperatures (in liquid nitrogen -196°C, -150°C or -80°C). This system consists of cryogenic labels, barcode readers and printers.
The MBioLABEL® range is compatible with the MBioLIMS BioBanking® software so users can print and scan the barcodes of biological samples directly from it.
eMBioBANK® is a secure, 100% web-based software programme enabling you to display your catalogue of biological samples on the internet.
Using this tool, you can easily share your collections of biological samples with the scientific community.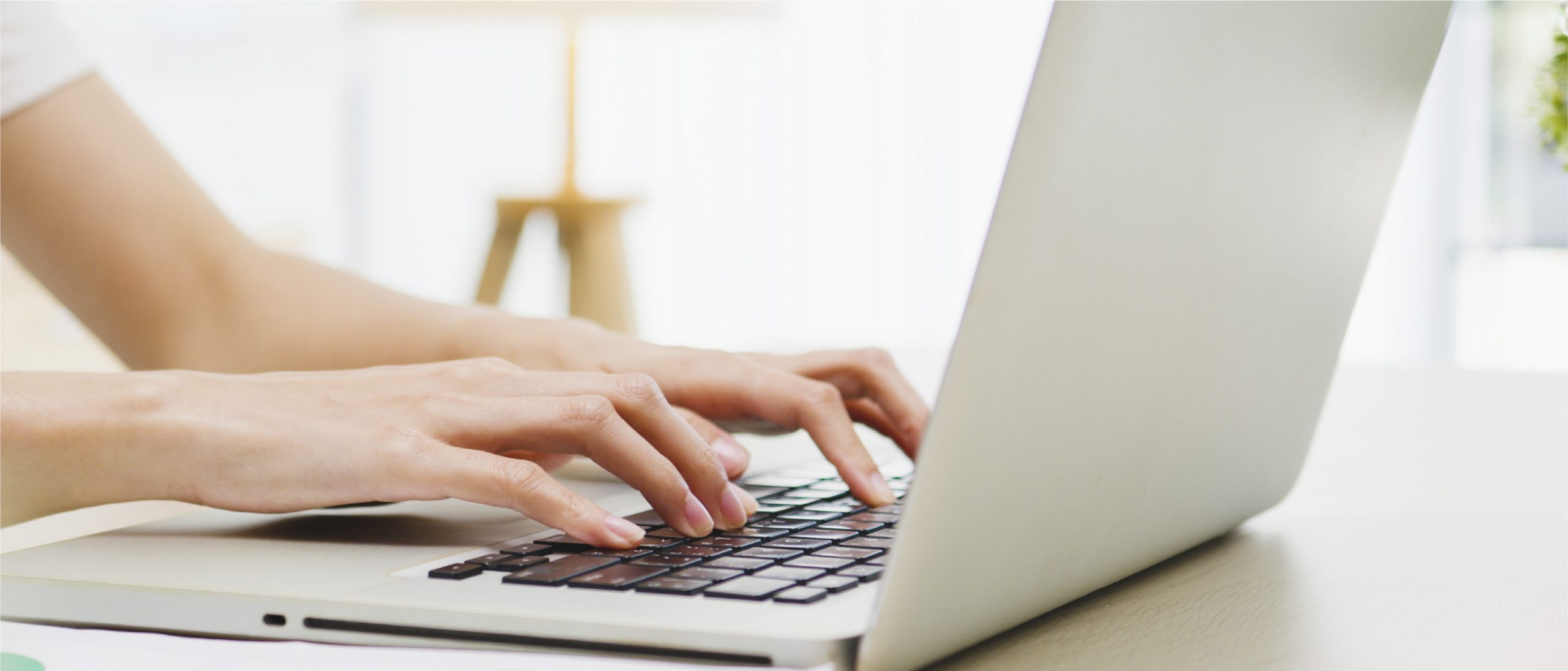 Via this virtual catalogue, you promote your samples and develop new cooperation initiatives and partnerships with teams of researchers.
Let's talk about our solutions for you